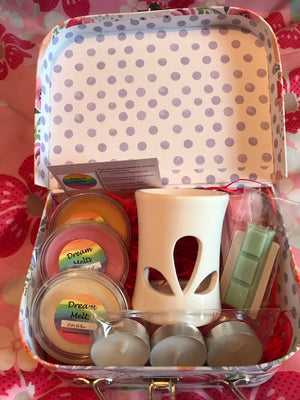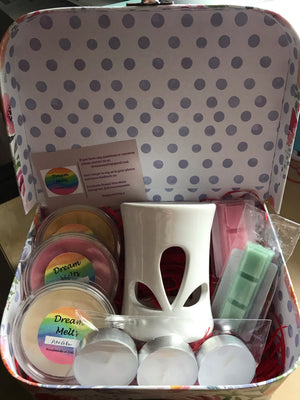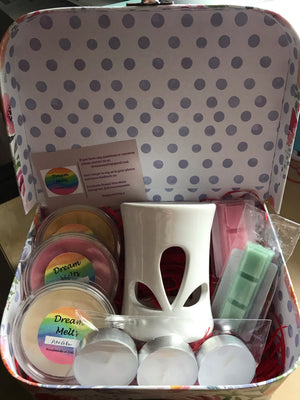 Small suitcase hamper
These adorable reusable suitcase hampers come with a colourful burner, 1 sets of 3 pack tea lights and 2 wax melt sample bars, 3 wax melt pots. Colour/style of burner varies. 
If you would like a card or note added to your order, don't forget to leave us a note at the checkout!!